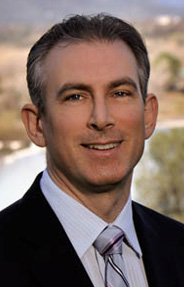 Bradford A. Masters
Email: bmasters@ckpf.com
Bradford Masters is an associate with Carr, Kennedy, Peterson & Frost. Brad's practice focuses on estate planning, trust administration and probate matters.
In his practice, Brad concentrates on a wide range of trust and estate issues, including the preparation of trusts and wills, powers of attorney, advanced health care directives, and related documents. Brad ensures that the estate plan reflects the client's values and vision, with an eye toward ensuring family harmony and enhancing the client's legacy across future generations.
Brad also advises executors and trustees in various aspects of estate and trust administration, including probate and related court proceedings. Brad understands that a trustee, executor or administrator can sometimes feel overwhelmed by the complexity of his or her duties following the death of a loved one. Brad's objective is to educate and empower the personal representative in their special role as a fiduciary.
Brad provides personalized legal representation to a wide variety of clients, including individuals, families and businesses. Whether a client has modest means or significant assets, Brad provides cost-effective and efficient representation.
Brad's hobbies include hiking, piano and guitar.